SPECIALIST FINANCE
FINANCE SOLUTIONS MADE EASY
---
SERVICES WE PROVIDE
We can help with all sorts of financial advice and help.
---
---
WHY YOU SHOULD CHOOSE US
---
WE CARE ABOUT YOUR FUTURE
Managing your finances is part of life's journey, and Ink Financial Solutions is here to be your guide. Just like preparing for an actual journey, we understand there are many aspects to consider. We'll help you keep on track and find the best routes possible for you, your family or your business.
We will have a whole host of options for when things are running to plan. And when life doesn't fit into an easy to manage checklist, we will have the advice you need.
WE'RE CALLED INK FINANCIAL SOLUTIONS FOR A REASON.
We understand not everyone fits into the traditional lending box. Thinking outside that box is one of our specialties. We will assist you with the credit struggles and impairment which can arise from challenging life events such as marriage breakdown or job loss.
We will help find your way through roadblocks to securing finance, such as defining income source or employment type.
EXPERIENCED AND PASSIONATE.
WE LOVE OUR WORK!
INK Financial Solutions is led by De-Arne O'Toole. De-Arne has over ten years of experience specialising in the many facets of business banking and home lending.
She is passionate about helping her clients find the best financial products available, and consistently goes the extra mile to ensure clients are well informed, confident and comfortable with their plans moving forward.
---
---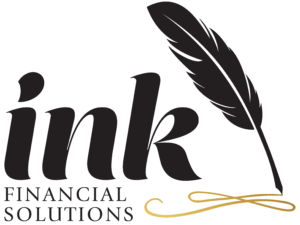 IT'S ALL ABOUT YOU AND
YOUR FINANCIAL JOURNEY